Welcome to Eagle Martial Arts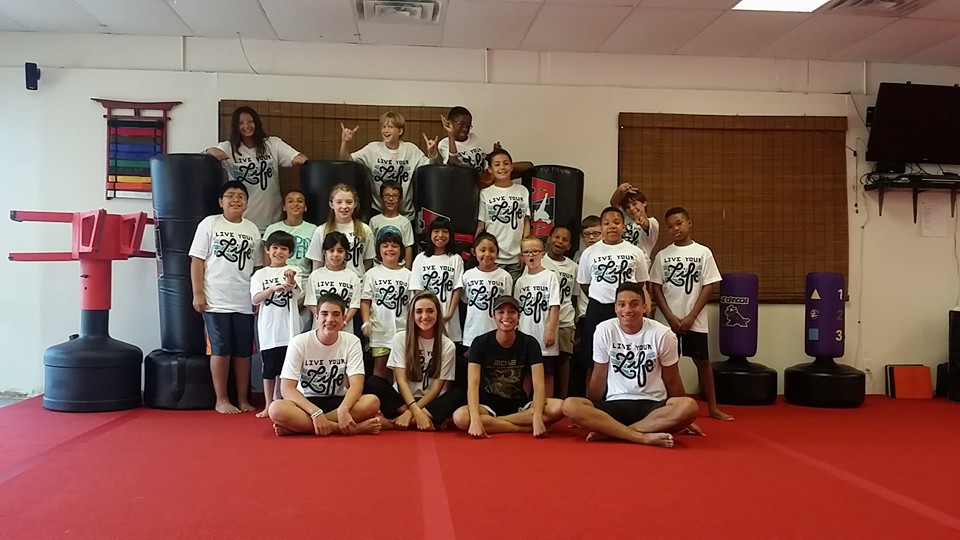 ABOUT US
Our Mission at Eagle Martial Arts, is to create the most fun, exciting and safe
environment for children, teens and adults to flourish, grow and become
"Equipped for Success."
Eagle Martial Arts is a family owned facility, our Team is made up of Nationally Certified
Instructors with over 25 years' experience in the industry. Mr. and Mrs. Seidel have
served as both Public School Educators, as well as, Homeschooling Parents. Over the
years, the Seidel's have had opportunity as educators to teach grades Pre-K through
High School. As educators, one of the missing components found was that a large
number of students did not possess an understanding of practical knowledge "Life
Skills," causing them to be unprepared for the world at large. As a result, unfortunately,
many children and youth struggle in the following areas:
• Being Respectful to Adults or those in Authority
• Lack of Motivation and low Expectations
• Unable to handle challenges or failures
• The inability to speak with Confidence
• A Poor Self Image which can lead to bullying
WHY MARTIAL ARTS
One of the many benefits of training in the Martial Arts, is the ability to infuse physical,
mental, social and developmental skills into one fun, exciting and dynamic activity.
Here are just a few benefits Martial Arts students gain:
• Coordination and Mastery over Fine/Gross Motor Development
• An Individual and Team Competitive Sport
• Cutting Edge Self Defense
• Practical, Relevant Life Skills that will give you the upper hand
• Championship Mindset – Think like a winner, Perform like a winner
• Core Character Development - Because our Character defines who we are
• Lasting Self Esteem/Confidence
• Leadership Development – Because Influence is Power
• Critical Thinking and Problem Solving Skills
• A Community of Like Minded Achievers to belong to
• And much more
When we designed our programs, we wanted to ensure that every time a student
completes a training session, they are equipped with a skill that will assist them in
becoming more successful. Martial Arts is not just about learning kicks and punches.
Martial Arts is a practice that strengthens, empowers and challenges you to be the very
best version of yourself. It is for this reason that we wholeheartedly believe that Martial
Arts is one of the best activities for children and people of any age to engage in.