About EMA
Dedicated to Serving our Community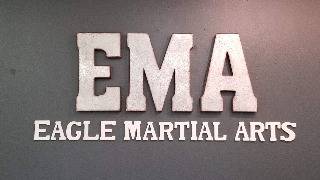 Our mission at Elevate Martial Arts is to provide our students, families and community with the most; fun, safe, educational and inspiring atmosphere available. By placing our focus on serving at the highest level, our members are able to obtain the skills necessary to live life at their best.
Our facility is designed with family In mind, we endeavor to provide a comfortable, peaceful environment that everyone can enjoy. Here are just a few of the amenities you'll enjoy:
Comfortable seating to observe training
Complementary coffee/tea
Scent Air Technology
Changing Tables in restrooms and
Activities area for the little one
Serving our students at the highest level is our #1 priority. Our team works diligently to ensure that our students receive the best training available. Through continuing education for our instructional team and consistently updating both our physical and life skills curriculum, our students can be confident that they are equipped with the skills necessary to be successful both on and off the mats.
Elevate Martial Arts is proud to be a community focused business. We believe in supporting our local schools, law enforcement and community outreaches. It's our desire to educate and inspire individuals to be successful in every area of their lives. Whether through free community seminars, school talks and events or local outreaches to help those in need, our culture at Elevate Martial Arts Is one of service. We look forward to serving your family.