Get Fit Fast And Learn The Best Real-World Self-Defense In Our Fight Club Program
Join us at Elevate Martial Arts today for the best self-defense classes in Fort Worth. Fight Club is a high-energy fusion of Self-Defense drills, Martial Arts sparring combinations, Plyometrics, Hype Music and all around fun.
This exciting total-body training program takes traditional kickboxing to a whole new level. Learn more today!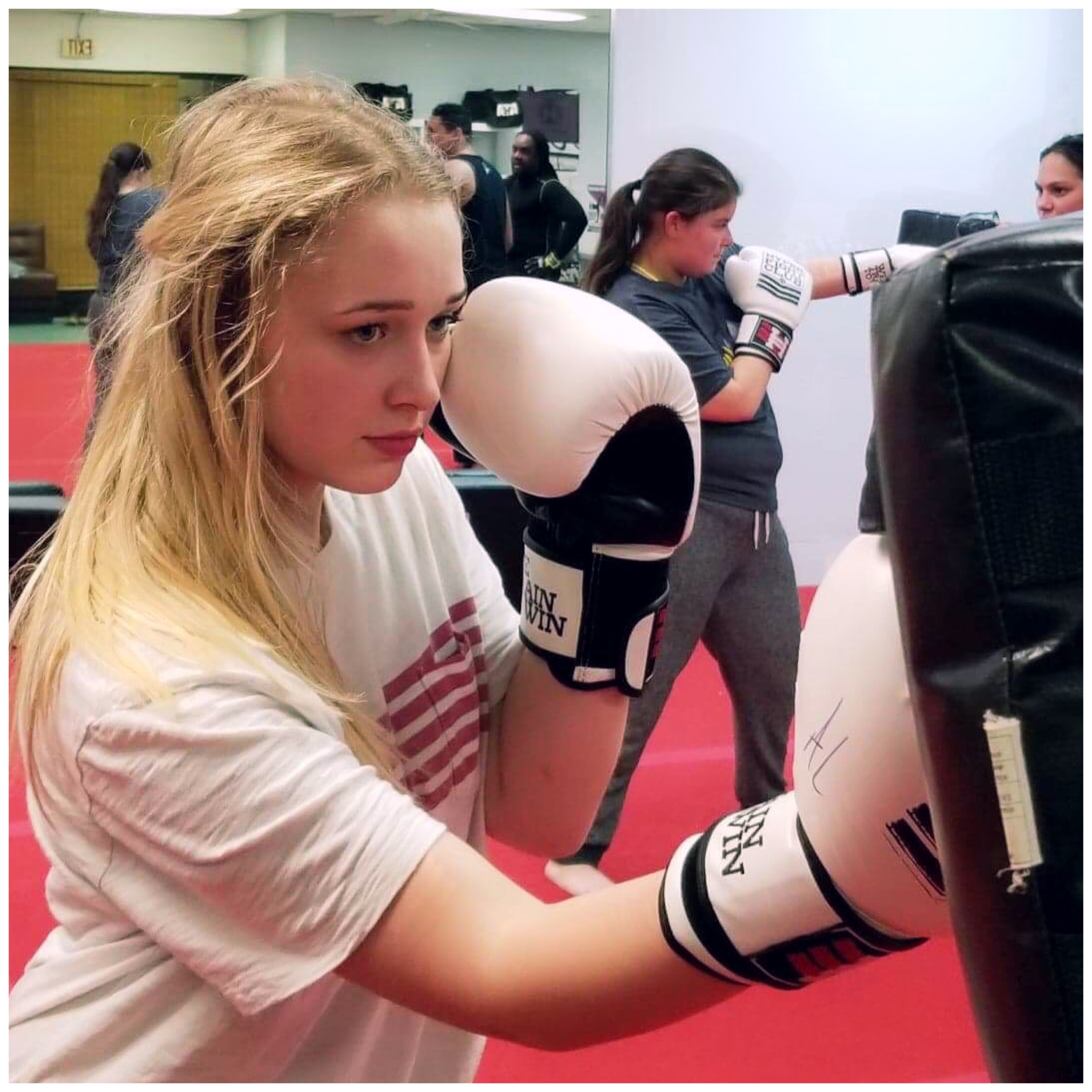 Reduce Stress And See Results With Fight Club Self-Defense
Let's face it, the world we live in is a breeding ground for stress and anxiety which we now know is one of the leading causes of cancer and other debilitating diseases. With our hectic school and work schedules, family commitments and a host of other things fighting for your attention, you need a time and place to just simply let it all go.
That is exactly what this program is designed to do.
In every Fight Club Self Defense workout, you can expect:
Fun, Exciting Martial Arts Combinations, Conditioning, and Bag Work
Practical, Simple Self-Defense that works
A Community of Encouragement and Support
Lots of Laughs and Sweat
Hundreds of Calories Burned
Music that makes you want to move
From the moment you step onto the floor, you'll feel the stress and tension of the day melt away.
Join Us Today For The Best Self-Defense And Fitness Training In Fort Worth
When you're feeling good on the inside, it shows up on the outside and a healthy mind and body will give way to a life that attracts success. Sometimes taking classes at a gym can be a little intimidating but with our friendly, family atmosphere at Elevate Martial Arts, you'll feel right at home from your very first class.
Whether you're in excellent condition or no condition, we'll help you to achieve victory with these cutting-edge Fight Club Self-Defense Classes in Fort Worth.
So what are you waiting for? Don't let another day go by without taking care of YOU! Fill out the short form on your screen to get started today!