Beginner Kids Martial Arts Classes Enrolling In December
At Elevate Martial Arts in Benbrook, we believe the most effective way to empower and equip children for successful living is to instill three essential concepts; value, purpose and gifts. In a world that continually devalues individuals, children must have a solid recognition that they are first and foremost; loved and valued. They must know that they have a purpose in this world and finally, that everyone possesses gifts and talents that are essential to making this world a better place. Our children's programs are built upon these key solid foundations.
AWESOME KIDZ IN BENBROOK
This fun, energetic program is designed specifically for our 4 - 6 year old early learners. We know that children learn best through fun activities, so our Awesome Kidz program is jam packed with activities that promote the best atmosphere for growth and development. Our friendly staff is dedicated to ensuring that each child has a winning experience every time they step on the mats.
What You Can Expect From Our Kids Martial Arts Classes
Each class is structured so early learners will have good success transitioning into school classrooms.
Monthly relevant Life Skills that develop strong character.
Advancement of Fine and Gross Motor Skills that help your child's physical development and coordination.
The building blocks of a solid Martial Arts Foundation.
A knowledgeable, professional staff with years of Martial Arts experience teaching children.
A safe, caring atmosphere for your child to grow, mature and belong.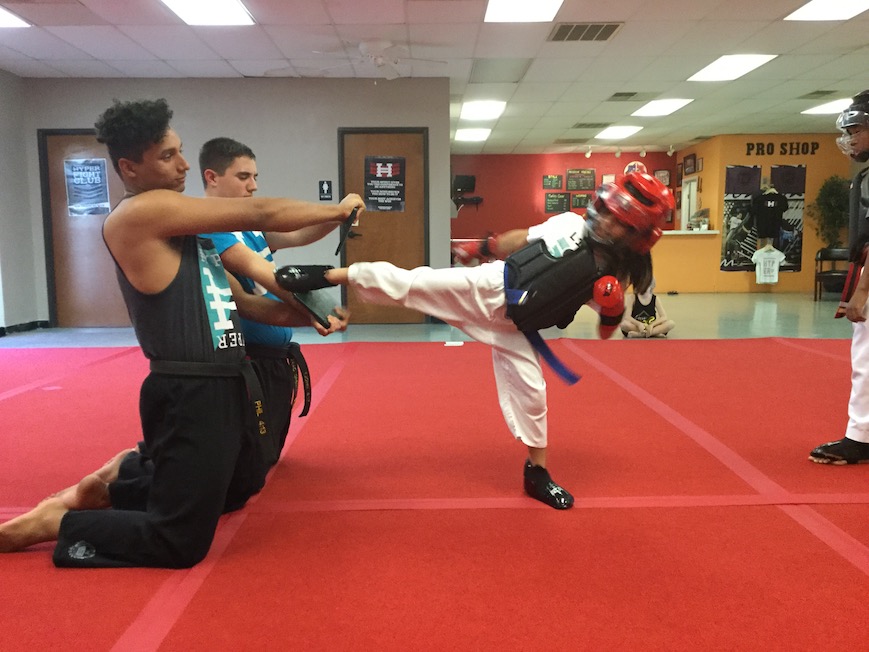 EXCEPTIONAL KIDZ IN BENBROOK
Exceptional Kidz, is a high energy program developed specifically for our 7 – 12 learners. At this stage of development, children are forming the habits that will carry over into adulthood. How children view themselves and others around them can determine their future levels of success. Our Exceptional Kidz Program is designed to help children establish a winning, healthy, empowering self-image with a mutual respect towards others. Elevate Martial Arts students are encouraged to always model the champions mindset.
Why Kids Martial Arts?
Martial Arts Athletes Are Exceptional Athletes. Training in the Martial Arts develops: Strength, Speed, Power, Coordination, Endurance and Flexibility on both sides of the body. Martial Arts students also excel in other areas as training promotes: Leadership, Goal Setting, Public Speaking, Problem Solving and a Solid Work Ethic.
Our Exceptional Kidz program centers around providing the following:
Cutting edge, innovative Martial Arts Training that cultivates skilled, proficient Martial Arts Athletes.
Relevant Life Skills that foster Strong Character and a Champions Mindset.
Leadership preparation and training.
A safe, friendly atmosphere where kids can flourish.
Bully Defense Instruction.
Local and National competition opportunities.
A place to belong and make lasting friendships.
With 20 plus years in the industry, we truly believe that Martial Arts is the best all-around activity for children. It is the only sport that caters to the "whole" child. Children love the friendships and fun classes while parents love the positive results, growth, and development.
Sign Up Today!
If you are in the Benbrook or Forth Worth area and interested in signing your child for our Exceptional Kidz or Awesome Kidz program simply fill out the short form on the side of this page!