Our Martial Arts Camps Are Perfect For All Ages And Abilities!

If you're looking for a fun, exciting and challenging activity for your kids, look no further, Elevate Martial Arts Camps are the place to be!
Whether it's a single day camp, 2 to 3-day camp or week long experience, your kids are guaranteed to have an amazing time learning and growing. Camps at Elevate Martial Arts are not merely a day care program but an experience designed to challenge, motivate and inspire children to think and perform at a higher level.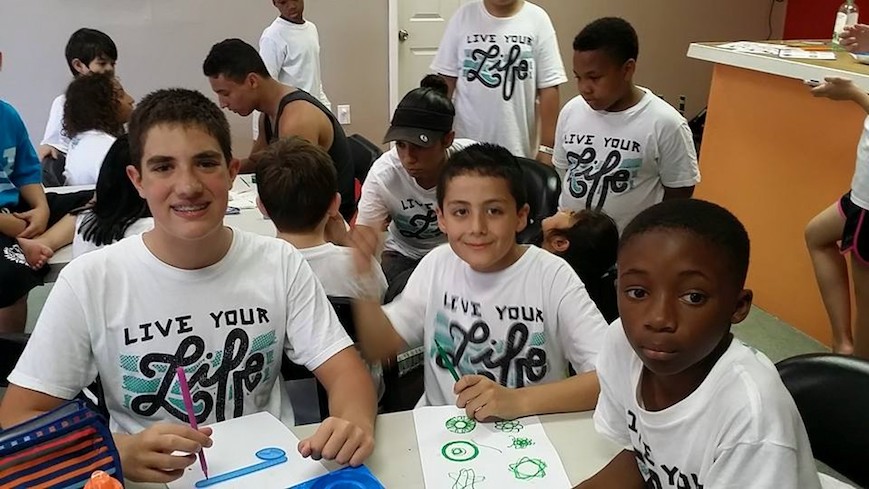 Each themed camp is jammed full with EXCITING activities your kids will love, coupled with our dynamic Hyper Martial Arts Pro Athlete Curriculum. Every camp is designed specifically to inspire mental, physical, and developmental growth in your children. Here are just a few things you can expect from an Elevate Martial Arts Hyper Summer Camp:
Martial Arts Fun – Your camper will learn fundamental training that will help them to become a strong, skilled martial artist, whether they're a first time participant or Black Belt.
Team Building Activities – Your kids will have a blast working together as teams learning to assist, encourage and build up one another.
Challenges – Awesome games and creative activities throughout the day that challenge kids to problem solve and strengthen character development.
Games and Relays – Campers love competing and earning points for their awesome teams and posing with the coveted winners sword.
Social Media – Get the Pro Athlete experience with Photo/Video Shoots.
New Friends – Your kids will make great friendships as they work together with their teammates to achieve their goals.
Performances – Each camp features either a free hand or weapon form that the campers perform for Parents at the end of camp.
Whether you're a brand new Athlete or advanced, camps at Elevate Martial Arts consistently bring out the best in each child. Overcoming something you thought you could never do, learning new cool Martial Arts techniques, having someone encourage you to be your very best. This is what Elevate Martial Arts Camps are all about.
Please call us to find out more about our upcoming camp experiences, summer programs or both.
We look forward to training with you!